Welcome

Welcome to the One Piece Role-Play wiki!
---
Forum · Manual of Style · Administrators · Copyrights · Templates
---
Fifty years have passed since the notorious Monkey D. Luffy was crowned as the Pirate King. Those who wrecked havoc upon the seas are now long gone, creating opportunity for another generation. The Straw Hats themselves have disappeared --whether they have died or retired is currently unknown. One Piece, however, was once more confirmed to exist and once more hidden away from plain view, leading to a new era of pirates. The world has been impacted significantly, and new forces have been established in order to maintain the balance.
Are you a fan of the One Piece franchise? Have you ever wanted to create your own pirate, marine or even your own devil fruit? Well, look no further, because your dream has finally arrived. We only ask that you provide us with your best effort and nothing less. Enjoy your stay!
---
We currently have 57,482 edits to 2,083 articles and 6,857 images on this wiki. Operating since April 14th, 2015!

Featured Article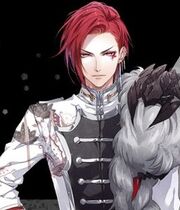 There are tales of a great beast, a living weapon that walks the earth. One that bends tide, breeze, and rock to his monstrous control. A demon of dread and malice working for the goddess herself. They refer to him as the Demon Doctor, Thatch Vincent. Thatch presides as the personal doctor and scientist to the Yonko herself, a position befitting of his masterful skill and talent. With his consumption of the Doku Doku no Mi he has become a poison man, nay a demon. A mad beast with no limiters that consumes the very earth he walks on all in the name of his own twisted science. The townspeople of Wano commonly refer to him as Ōmukade, the monstrous centipede that even dragons feared. For dragons knew that but a single drop was fatal.
Main article: Thatch Vincent
Main Poll
Members of the Three Great Powers!
Who is your favourite member of the Marine Admirals?!