Welcome
Welcome to the One Piece Role-Play wiki!
Fifty years have passed since the notorious Monkey D. Luffy was crowned as the Pirate King. Those who wrecked havoc upon the seas are now long gone, creating opportunity for another generation. The Straw Hats themselves have disappeared --whether they have died or retired is currently unknown. One Piece, however, was once more confirmed to exist and once more hidden away from plain view, leading to a new era of pirates. The world has been impacted significantly, and new forces have been established in order to maintain the balance.
Are you a fan of the One Piece franchise? Have you ever wanted to create your own pirate, marine or even your own devil fruit? Well, look no further, because your dream has finally arrived. We only ask that you provide us with your best effort and nothing less. Enjoy your stay!
We currently have 28,400 edits to 947 articles and 3,054 images on this wiki.

Featured Article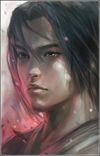 Bimore O. Jack, most commonly known as "Black Blade Jack", is a Martial Artist and Shichibukai from North Blue. Forced into the martial order known as the Gogyō Shizora-ryū when he was a child; he is a powerful combatant and swordsmen, and is considered to be one of the World Government's most powerful allies.
Main article: Bimore O. Jack
Poll
Who do you think is currently the strongest canon Yonko?
Ad blocker interference detected!
Wikia is a free-to-use site that makes money from advertising. We have a modified experience for viewers using ad blockers

Wikia is not accessible if you've made further modifications. Remove the custom ad blocker rule(s) and the page will load as expected.