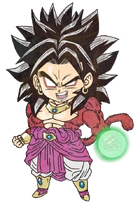 " Quote Quote Quote Quote Quote Quote Quote Quote Quote Quote Quote Quote Quote Quote Quote Quote Quote Quote Quote Quote Quote Quote "

—
Sarutobi
Sarutobi
Name
Sarutobi
Kanji
猿飛
Romanji
Sarutobi

Personal Status

Birthdate
May 16th
Age
27
Race
Giant/Mink
Gender
Male
Height
12m
Weight
???

Relationships

Occupation
Pirate
Slave (Former)
Affiliation
Redbeard Pirates

Rank
Musician

Skills

Bounty
 ???,000,000
Fighting Styles
Electro
Unique Trait(s)
Abnormally Large Mink

Devil Fruit

Japanese Name
Nami Nami no Mi
English Name
Wave Wave Fruit
Meaning
Wave
Type
Paramecia
Sarutobi (猿飛, Sarutobi)...
Appearance
Edit
Sarutobi is a light skinned middle aged giant mink hybrid. Compared to other minks Sarutobi is considered huge, but in comparison with his giant brethren he is rather small. He is about the size of Vice Admiral Bastille. Sarutobi posses black eyes as well black spiky hair that reaches his mid back area. He also has red fur along around his body, proof of his mink origins. For cloths Sarutobi wears white pants and a red sash with no shirt. As for jewelry he wears golden earrings, bracelets, boots, and belt all of which contain a bright blue jewel.
Personality
Edit
Abilities and Powers
Edit
Equipment
Edit
Synopsis
Edit
Ad blocker interference detected!
Wikia is a free-to-use site that makes money from advertising. We have a modified experience for viewers using ad blockers

Wikia is not accessible if you've made further modifications. Remove the custom ad blocker rule(s) and the page will load as expected.